The NCRCRD periodically sponsors or facilitates webinars to help connect rural development researchers and Extension professionals with each other and with stakeholder groups. The NCRCRD-sponsored webinars are free. All webinars are scheduled for Eastern Time.
Upcoming Webinars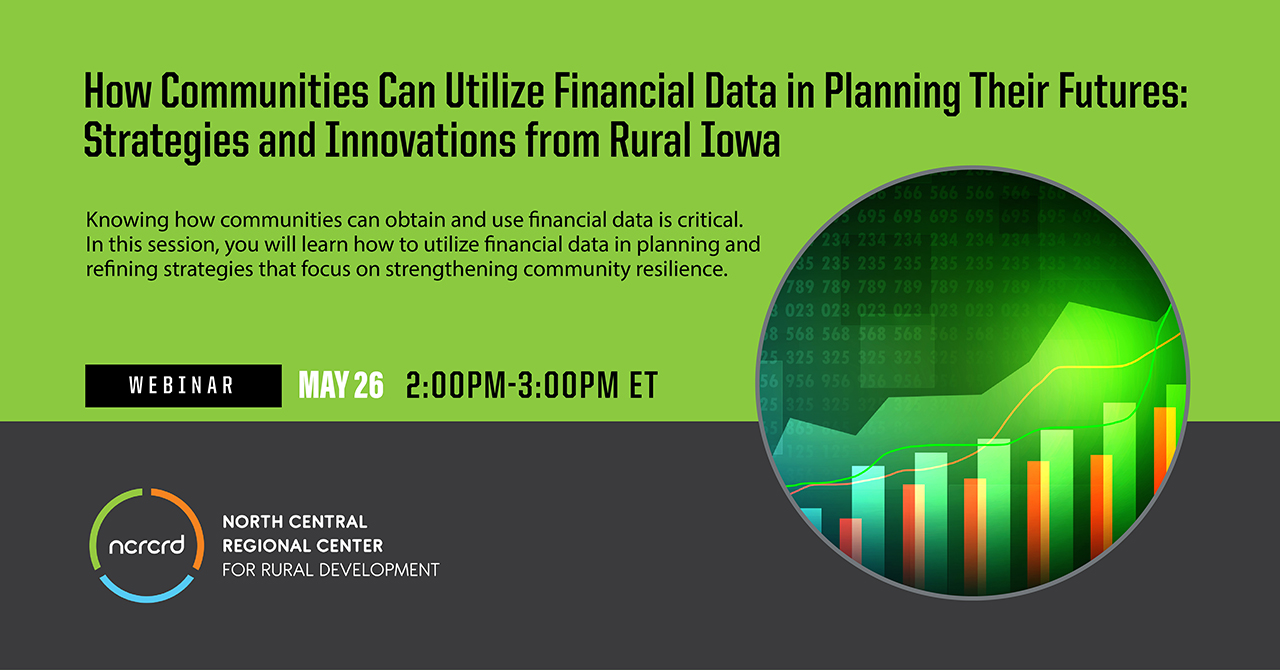 Webinar: How Communities Can Utilize Financial Data in Planning Their Futures: Strategies and Innovations from Rural Iowa
Date: May 26, 2pm-3pm (ET)/1pm-2pm (CT)/12pm-1pm (MT)
Description:
Knowing how communities can obtain and use financial data is critical. In this session, you will learn how to utilize financial data in planning and refining strategies that focus on strengthening community resilience. Results from an on-going research project funded by the National Science Foundation will be part of the presentation.
The session will be presented by Dr. Biswa Das, an Associate Professor & Extension Specialist with Iowa State University, and Dr. Kimberly Zarecor, a Professor of Architecture with Iowa State University.
---

Webinar: How to Get the Most Out of the Community Development Extension Library
Date: June 15, 2pm-3pm (ET)/1pm-2pm (CT)/12pm-1pm (MT)
Description:
Join the NCRCRD, Purdue Extension, and University of Illinois Extension as we release the new Community Development Extension Library website. Participants will be introduced to the site and will learn how to navigate as well as how to submit a resource. There will also be a Q&A session.