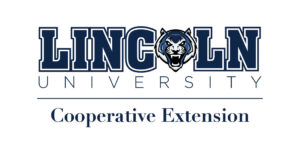 According to Adrienne Hunter-Green, a Lincoln University Cooperative Extension (LUCE) Regional Educator of Family, Community and Consumer Sciences (FCCS) at the Caruthersville Outreach Center in Southeast Missouri, "One should plan a rational approach when program designing in order to make the plan justifiable." In pursuit of fostering personal and professional growth within the community, she has committed to this principle to help numerous individuals elevate their professional status and define their career goals. Ms. Hunter-Green's ultimate goal is to help program participants unlock their potential by tapping into their innate skills and talents, thereby not only enriching their lives but also making a positive impact on their communities. By utilizing these services and outreach initiatives, communities can become more informed, energized, and open to new approaches when seeking first-time employment or new career experiences.
Workforce Development and Entrepreneurship play a pivotal role in expanding the mindset of participants and improving their skill set through training. Recently, Lincoln University's FCCS offered a new program called, Climate Smart Beekeeping as a Lucrative Entrepreneurial Operation. This one-day training held at the LUCE Sikeston Satellite Office was made possible through a Sustainable Agriculture Research and Education (SARE) grant in collaboration with Dr. Touria Eaton, Cooperative Extension state horticulture specialist, associate professor of horticulture, and Missouri SARE coordinator. The training aimed to raise awareness about the critical role honey bees play in our food supply and inspire creative approaches to protect the environment while incorporating entrepreneurism.
In order to broaden the perspective of the participants and their skills, it was imperative to bring in someone who was engaging and could demonstrate ways to diversify a business operation. Serving as the keynote speaker was entrepreneur Mr. Armond Wilbourn, owner and lead beekeeper at Noble Honey in Atlanta, Georgia. His presentation highlighted the importance of product diversity, marketing, and pertinent business agreements in the beekeeping industry. He also shared his own journey, including strategies for maintaining healthy hives, implementing bees into a fresh fruit operation, and creating a product line of high-quality honey, lip balm, and candles.
Participants left with valuable insights into the world of beekeeping, diversification and entrepreneurship, giving them the tools to pursue their own business endeavors.
– Article previously appeared in the October 2023, AEA's Extension Today newsletter
---