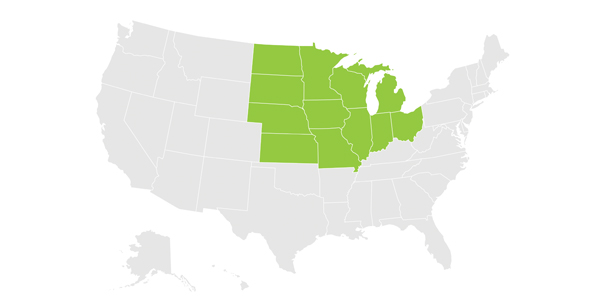 A new multi-state research project based in the North Central region has formed and is looking for new members. A Systems Perspective to Community Resilience: Rural Healthcare at the Intersection of Households and Businesses (NC1100) takes a holistic approach to rural healthcare research, focusing on the many systems that affect rural healthcare. Although the project centers around rural healthcare, there are many prongs of research such as stressors on the family, business, and employees, small business resiliency, workforce development, and organizational and community wellbeing.
Rural businesses are essential to their communities, often employing rural residents and impacting the local economy. The NC1100 will analyze the ways in which rural businesses can implement wellness programs and workforce development programs to not only benefit the employees and the business, but also the community as a whole. With increased mindfulness of rural health in small businesses, business productivity, growth, and employee retention will expectantly rise as well. There are many opportunities to have a large positive impact through the outputs of this project.
The objectives of the project are as follows:
Identify the strategies used by small rural businesses to maintain and develop a skilled and healthy labor force.
Assess the effect of workforce wellness programs on firm outcomes such as employee retention and profitability.
Assess the impact of health disparities on the wellbeing of households and business-owning households in rural communities.
Explore the role of rural small businesses in community-based efforts to address substance use disorder.
As you can see from the objectives, the project has a wide reach and implications of this project can range from extension to research to teaching. Through the work of the NC1100 project, community wellbeing can be greatly impacted at a number of levels: employee, household, business, and community. Ultimately, the information gleaned from this project can also assist collaborators in the procurement of grant funding for research and extension projects, increase research and extension capacity across the North Central Region, and most importantly foster collaborations and partnerships across the region to enhance rural development and rural communities.
For those interested in joining the project or learning more, please contact Maria Marshall at mimarsha@purdue.edu or visit the project homepage at: https://www.nimss.org/projects/view/mrp/outline/18833.
____
Author: Renee Wiatt, reneewiatt@purdue.edu
Renee Wiatt is Research and Extension Specialist at NCRCRD
---